The West Milford Museum
Page Navigation

The West Milford Museum
Situated in the heart of the New Jersey Highlands, the Township of West Milford offers a welcome respite from the hectic pace of the metropolitan area. The WEST MILFORD MUSEUM site is located in the center of this large Township, at 1477 UNION VALLEY ROAD, and contains numerous records of the Township's development through the centuries. The Museum presents an eclectic view of local and regional history through permanent and changing exhibits of artifacts, documents, photographs, books, and videos.
The West Milford Museum is the result of over 30 years of collaboration between local volunteers, donors, businesses, and municipal government. Formerly a M.E. Church, c.1860, the building has been extensively renovated.

ACCESSIBILITY INFORMATION: The West Milford Museum is accessible to individuals with mobility limitations, however, no special accommodations currently exist for visitors who are visually-impaired and hearing-impaired.
LOCATION:
1477 UNION VALLEY ROAD, WEST MILFORD, NJ 07480
HOURS:
The Museum is staffed by volunteers of the West Milford Heritage Committee and is open on Saturdays from 1 to 4 p.m.
COVID-19 PROTOCOLS ARE IN PLACE UNTIL FURTHER NOTICE
---
THE ENSLOWS WILL PERFORM AT THE WEST MILFORD MUSEUM ON SATURDAY, SEPTEMBER 25, 2021 FROM 2 TO 3 PM (RAIN DATE SEPT 26, 2021)
THIS OUTDOOR PROGRAM WILL INCLUDE MUSIC AND SONGS SPANNING THREE CENTURIES DURING WEST MILFORD'S HISTORY
ADMISSION IS FREE - DONATIONS ALWAYS APPRECIATED
SEATING WILL BE AVAILABLE OR YOU MAY BRING LAWN CHAIRS
*This program is made possible, in part, by a grant administered by the Passsaic County Cultural & Heritage Council from funds provided by the New Jersey State Council on the Arts.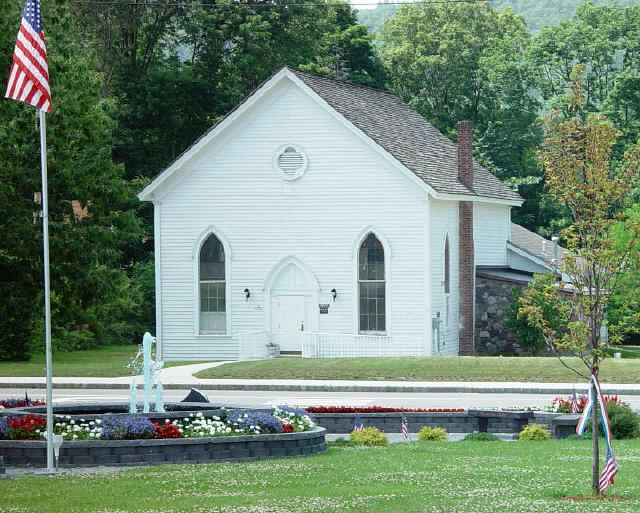 You may contact us by:
Correspondence:
West Milford Museum
c/o Township of West Milford
1480 Union Valley Road
West Milford, NJ 07480

Email:
[email protected]

Telephone:
(973) 728-1823 - Leave Message
Messages will be checked on Saturdays

Please note that we do not have an official Facebook or Twitter account at this time